The latest Neo Blythe realised is called Winterish Allure with a russian folk inspired vibe.
Her top is stripe stitched, and the skirt on her dress is printed with a flower pattern.
The top is a mustard yellow vest with a flower patterned Tyrollean tape and a fur accent.
During the cold months, she wears her favorite raspberry colored knit babushka.
Her tights are red, and she also wears a pair of black four strap shoes.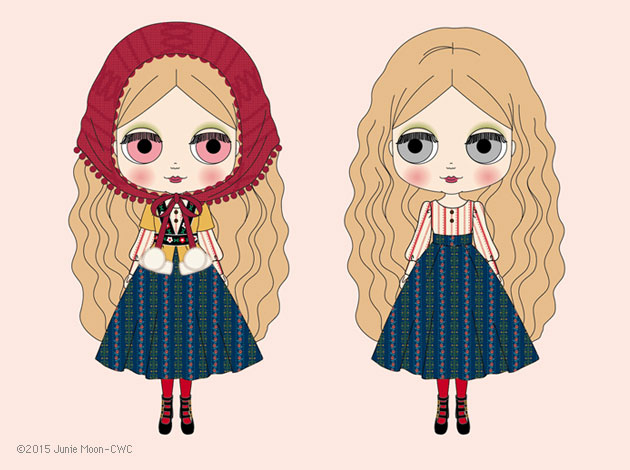 Her face type is Radiance+, and her face color is natural.
Her eyeshadow is olive green and her cheeks and lips are a reddish pink, to give off a healthy feel.
Her special eye chips are a dark blue and light grey for her front and left facing eyes, respectively.
She has ash blonde hair that is parted down the center, with a gentle perm.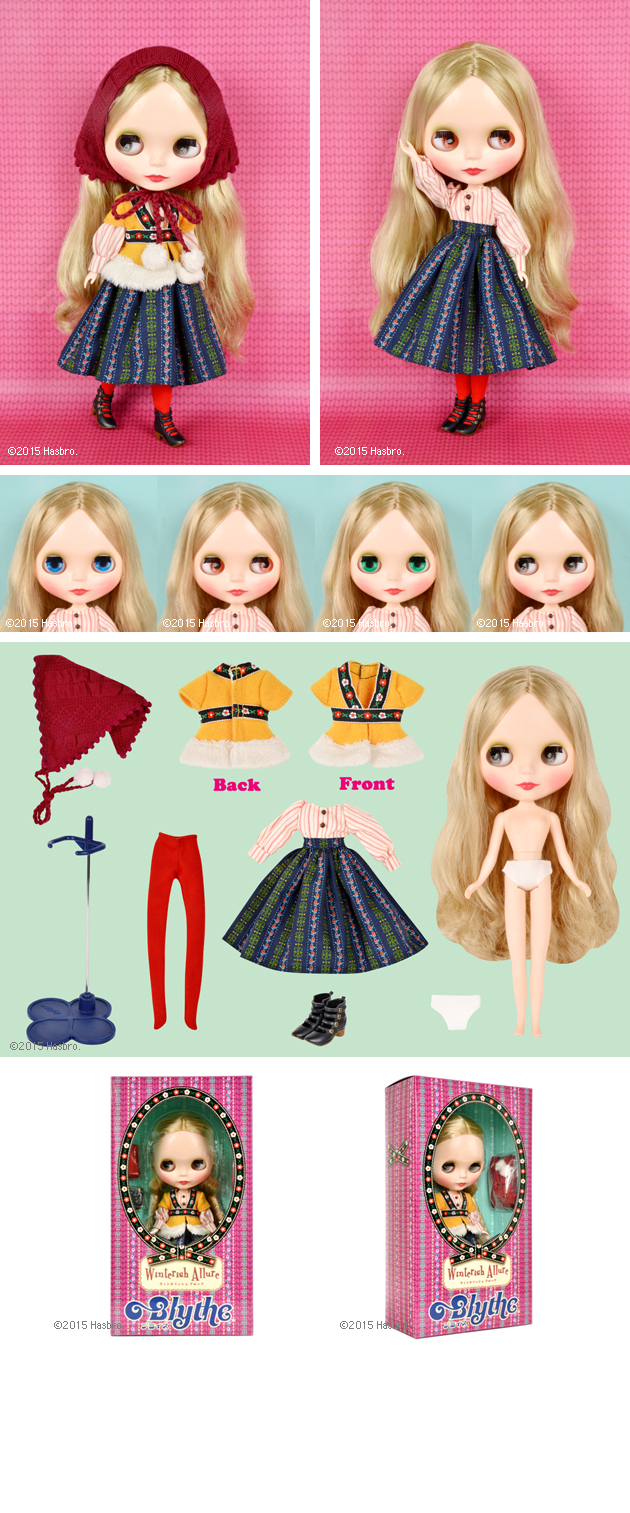 Available: December 11th, 2015 (fri)
Price: ¥18,500 (without tax)
You can get more information at:
http://www.blythedoll.com