When I saw this fabric it was like love at first sight! And I knew straight away which type of dress I would be doing with it!
Here are some pictures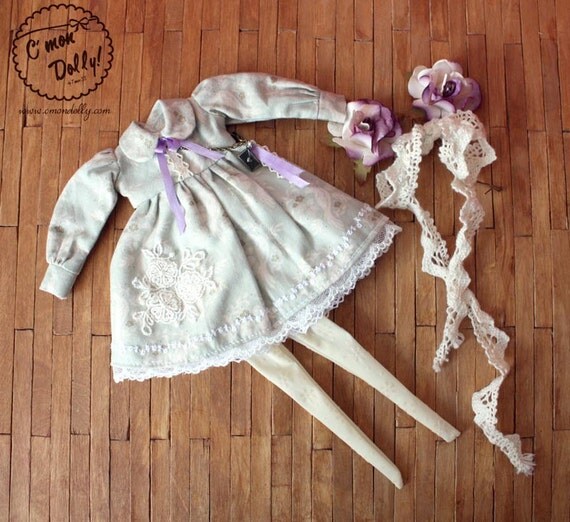 -A lovely long sleeve dress made with vintage birds printed cotton and hand sew apliques. Peter pan collar and lavender bow tie.
-A tulle and cotton lace pettie coat to give the dress the perfect volume
-Vintage brass chain sash with lace and a love letter
-Tiny flower ivory tights
You can find it here!